Talks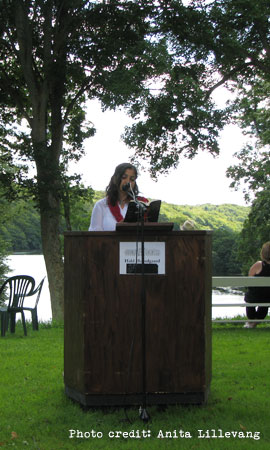 Readings & Conversations
From Stories At The Coffee Table at the Jaipur Literature Festival 2007.
From Window Seat at the Kala Ghoda Arts Festival, Mumbai, 2008.
From Window Seat at the Shamiana Festival, Mumbai, 2008.
Window Seat as part of a Postcolonial seminar series at the University of Stirling, Scotland, March 2009.
Mumbai Launch of Window Seat at Oxford Bookstore, June 2009. In conversation with Naresh Fernandes.
Discussion on fiction writing with Sangeeta Wadhwani, Kaveri and Vijay Nambisan at Press Club, Mumbai, June 2009.
Delhi Launch of Window Seat at India Habitat Centre, June 2009. In conversation with Peggy Mohan and Brinda Charry.
Interactive session and creative writing workshop with students of the Liberal Arts at Symbiosis College, Pune, August 2009.
Panelist on 'Debut' as part of the Celebrate Bandra Festival at Crossword Mumbai, November 2009.
Book reading with other writers from the Sangam House Residency in Pondicherry, December 2009.
Panel discussion on travel writing with Mini Kurien and Zac O'Yeah, moderated by Peter Griffin, at the Kala Ghoda Arts Festival, February 2010.
Reading at PechaKucha Nights (http://pecha-kucha.org/) Mumbai Volume 5, May 2010.
Discussion 'Through a writer's lens: Capturing places and people' with Dilip D'Souza and Chandrahas Choudhury, Mumbai, June 2010.
Readings from Window Seat and Moon Mumbai & Goa with other writers at the St. Bogdag (Great Book Day) Festival, Hald Hovedgaard, Denmark, August 2012.
Launch of Wanderers, All with a discussion on the city of Bombay. Panelists - playwright-director Ramu Ramanathan, Bina Sarkar Ellias of Gallerie Magazine and writer Annie Zaidi. On 17th April 2015 at Title Waves bookstore in Bandra, Mumbai.
'Writing Bombay': Talk and interactive session at The Bombay Review's Literary Event at The Hive, Mumbai, June 2015.
Discussion on Wanderers, All with Jerry Pinto at the British Council Mumbai, July 2015.
'The Written Word': Talk at Word Up 2015 hosted by Indiblogger at The Big Pitcher, Bangalore, July 2015.
'Wanderlust': Discussion with writers Deepak Dalal and Apurv Nagpal at the Pune International Literary Festival, September 2015.
'Finding a voice: Travel writing'. Discussion with writer Zac O'Yeah, moderated by Anuradha Goyal at the Goa Arts & Literature Festival, December 2015.
'Translation, Adaptation, Fiction', a discussion with translator V. Ramaswamy, and 'Journeys: The history and geography of Wanderers, All', a presentation on Janhavi's novel at Anuvad Translation Festival in Silchar (Assam), January 2016.
'Urban Legends: Bringing the city to life', a creative writing workshop at Mumbai's Kala Ghoda Festival, February 2016.
'South Asian Writing Today: Indian & Pakistani writers with a global audience.' Panel discussion with author Annie Zaidi and moderator Shruti Sunderraman, April 2016 at the Somaiya Centre for Lifelong Learning, Mumbai.
Reading at the Mumbai Tea Party, Poetry in the Streets, and discussion 'Possibilities of Poetry in the Digital Age' with Shubhangi Swarup, Peter Griffin and Lalnungsanga Ralte as part of the Poets Translating Poets Festival organised by Goethe Institut, November 2016.
Talk about books, writing and the writerly life at Illusion '18, a literary festival at the N.M College of Commerce and Economics, Mumbai, in February 2018.
Writing workshops for Bookworm Trust at Mae de Deus school (Corjuem) and at Bookworm Library (Taleigao) in Goa, in February 2018.
Nature Writing workshop for Children Of Tribe at HideOut Farm in Palghar, near Mumbai, August 2018.
Indian launch of Glass Walls, featuring Janhavi's short story 'The Last Game Drive' by Her Excellency Ms Harinder Sidhu, Australian High Commissioner to India, at India International Centre (IIC), Delhi, on 24th September 2019.
Video reading by Janhavi at the Australian launch of Glass Walls. The book was launched by Susanne Gervay OAM at the University of New South Wales (UNSW) Bookshop, Sydney, on 28th November 2019.
Forthcoming
Kala Ghoda Arts Festival 2020:
Janhavi will be in conversation with Indira Chandrasekhar, Rebecca Lloyd and Janet Swinney in India from within and without: The short story at DSL Garden, Kala Ghoda, on 7th February 2020, 4:00 pm - 5:00 pm.
Janhavi will moderate a panel discussion between translator Keerti Ramachandra and Mangala Sardeshpande in An Extraordinary Perception - Vijaya Rajadhyaksha in Translation at DSL Garden, Kala Ghoda, on 8th February 2020, 6:30 pm - 7:15 pm.