Fiction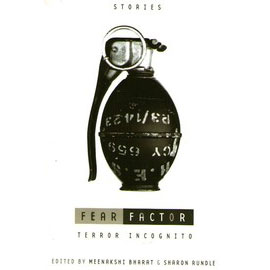 Anthologies
Janhavi's stories feature in various anthologies of short fiction including First Impressions (TLM, 2006), Stories At The Coffee Table (Caferati, 2007) and Other People (Sangam House Books, 2010).
Her work has been published in the Indo-Australian anthologies Fear Factor: Terror Incognito (Picador, 2009 and Pan Macmillan, 2010) and Only Connect: Short Fiction about Technology and Us from Australia and the Indian Subcontinent (Brass Monkey Books and Rupa, 2014). Edited by Meenakshi Bharat and Sharon Rundle, these collections feature short stories by David Malouf, Kiran Nagarkar, Salman Rushdie, Yasmine Gooneratne, Devika Brendon, Thomas Keneally, Andrew Y.M. Kwong, Temsula Ao, Susanne Gervay, Meera Kant, Sujata Sankranti, Jaspreet Singh, Rosie Scott, Neelum Saran Gour, Denise Leith, Gulzar, Jeremy Fisher, Guy Scotton, Tabish Khair, Bem Le Hunte, Roanna Gonsalves, Sunil Badami, among other writers.
Fear Factor: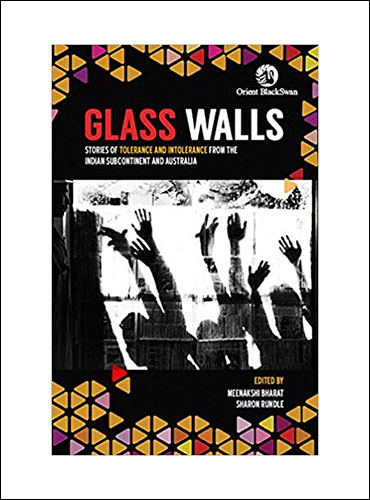 Glass Walls: Stories of Tolerance and Intolerance from the Indian subcontinent and Australia
In this vibrant collection of short fiction, editors Meenakshi Bharat and Sharon Rundle bring together a diverse group of writers from the Indian subcontinent and Australia to explore the themes of tolerance and intolerance. Their stories are compelling, urgent and thought-provoking. The anthology features Janhavi's short story 'The Last Game Drive'.